La Pecora Bianca 餐厅品牌形象设计
品牌设计,品牌logo设计
  La Pecora Bianca is a New York restaurant, located in the St. James building at Broadway and West 26th Street, with a menu inspired by the seasonal farm-to-table cooking of rural Italy. The restaurant is said to evolve, moving from breakfast, coffee and wine bar throughout the day to restaurant in the evening.
  La Pecora Bianca worked with Pentagram partner Emily Oberman and her team to develop a visual identity that would capture and convey a healthy wholesome menu, a warm and welcoming atmosphere, and would compliment an interior by Nema Workshop. This extended across menus, coasters, signage, tableware and postcards.
  There are two distinct components to this brand identity (outside of interior design), type and motif, and although there is an initial disparity in the aesthetic of each, there is an underlying human quality that links these.
  Rooted in the restaurant's name, which translates as white sheep, the motif was drawn in response to direction by La Pecora Bianca owner Mark Barak to create something cute. Emily Oberman and her team explored a variety of illustrations, see above.
  The final version has plenty of visual texture, a good sense of proportion between head and body, and a balance between line and space that allows it to stand up well in print and online, large and small. The approach to eyes and nose lends it a cuteness without going overboard.
  The hand illustrated qualities of the motif introduce an unmistakably friendly, informal and personable quality to identity, alongside hand lettering, where type feels more formal, referential but informed.
  Although the exterior is an imposing late 19th century build, Nema Workshop's interior design is light and airy with white wooden paneling, painted wooden furnishings and light wood flooring. It is within this context, and in association with a menu of dishes made from organic and locally sourced ingredients that the motif should be measured and begins to feel well-pitched.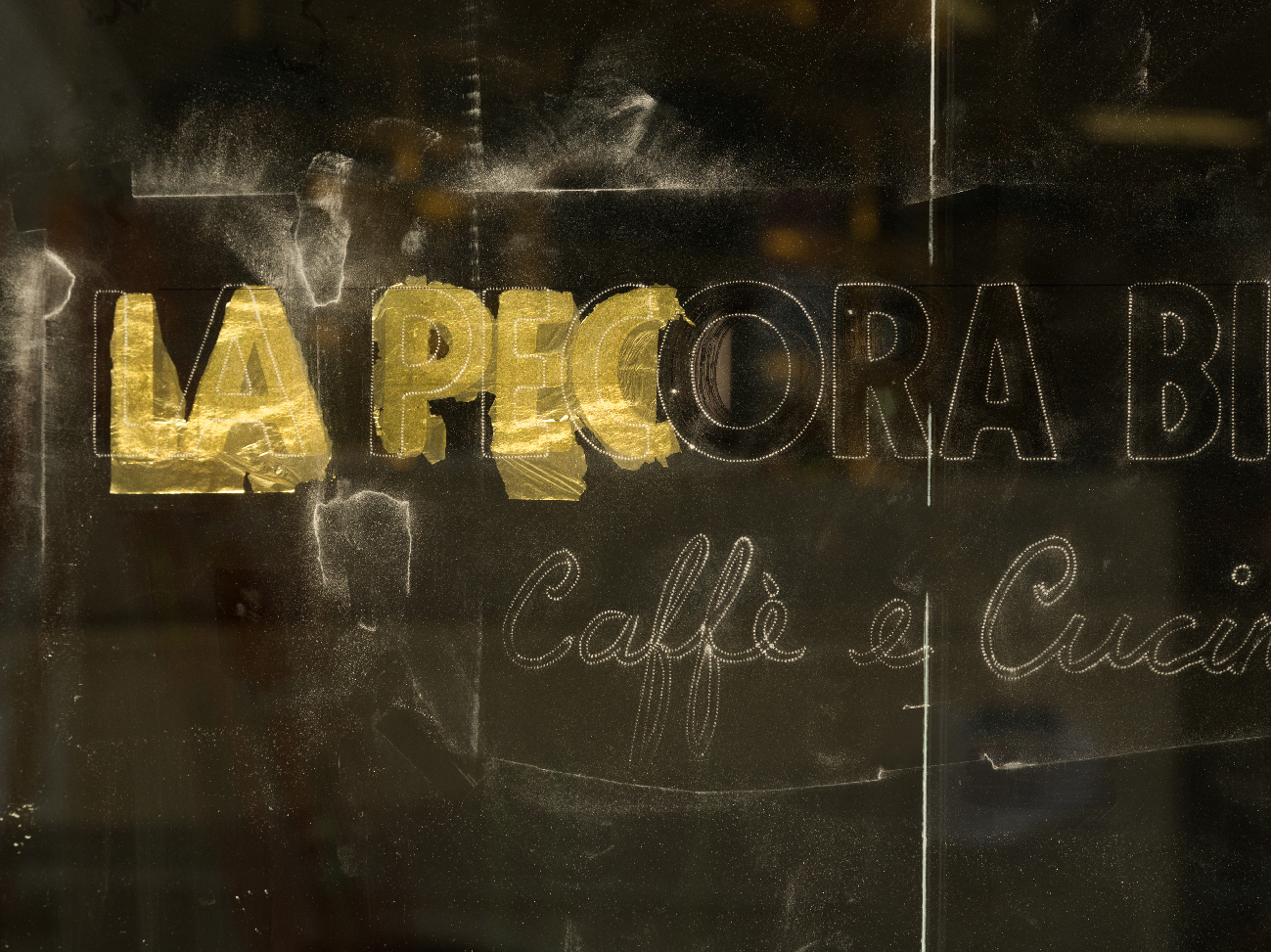 订阅
微信扫一扫,添加订阅
相关推荐
标志设计,logo设计,品牌logo设计,品牌设计,vi设计内容,包装设计,礼品袋设计


[yuanyuan] 2017-05-25
标志设计,换标,品牌更新设计,品牌提升设计,品牌设计,品牌logo设计,产品标志设计


[wangjiao] 2015-01-23
包装盒设计,企业vi设计,vi设计内容,文创产品设计,创意产品设计


[拾光] 2019-12-13
标志设计,logo设计,品牌logo设计,品牌设计,标识设计


[yuanyuan] 2017-02-09
| 探 | 索 | 值 | 得 | 欣 | 赏 | 的 | 作 | 品 |
新思响是专注于品牌、网络、影视、空间、产品等艺术作品的资讯类网站。
每天搜集来自互联网的最新作品与大家分享。
猛戳弹开
微信订阅
猛戳弹开
官方微博
猛戳弹开
QQ群交流
猛戳弹开
站长微信
如果您发现好的作品类网站,恳请您推荐给我们,让我们把知识积累的越来越厚。
关注涨姿势 | 点赞积人品 | 转发有福报
如作品涉及版权问题请联系,我们会及时处理。